This spike does not score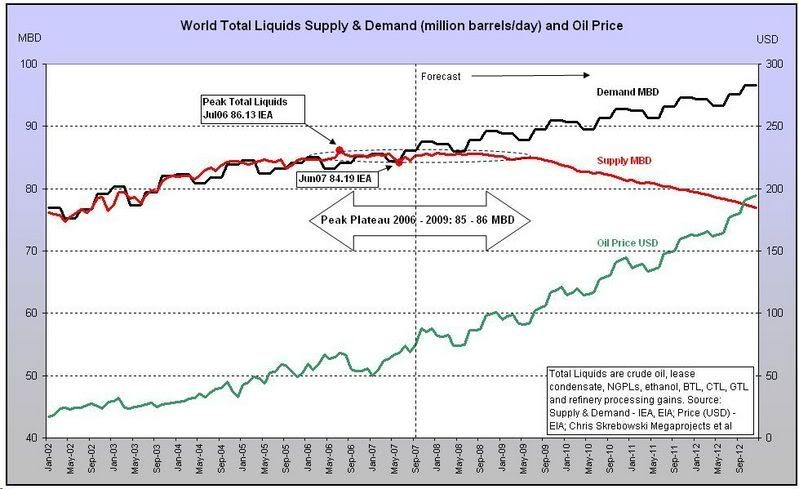 With oil reaching $137/barrel on Friday, the Chicago Tribune reports a possibility of up to $150 by July 4th, right in time for the many service calls our integrators endure due to lightning, multiple power outages and other summer related challenges.
The Trib's story is here:
Some issues:
Some integrators' revenue rests primarily on service agreements for preventative and demand maintenance of systems installed by other integrators
Most of the negotiated rates are in effect well before the "spike" and will sometimes be fixed for even years to come for larger projects
End users depend on courtesy field visits from design professionals usually without the pressure to buy. Those salespeople that are on commission-only contracts and do not get mileage expense reimbursement will have to rethink how many courtesy design calls they do that are far into their territory.
Associations and SDOs will have to start thinking about expense reimbursement of key activities as airfare and car travel costs are far higher now for the "pro-bono" work they receive from industry professionals
Mass Transit Agencies are already rethinking and discontinuing less profitable routes, making less popular areas even less desireable to visit
...and so it goes. I know I state the obvious here, but we depend on our service pros to keep our systems running; let's try to help them out here and there by (perhaps) allowing a temporary fuel offset charge.
Hey before I conclude if anyone is ever in NYC, you are cordially invited to one of our Times Up! rides, like the midnight one we did yesterday through Central Park. This is one alternative transportation non-profit organization that I would like to post a plug for...
...and reduce our dependance on oil.